The Junior Footballers had their outing first of 2018 against Graigue Ballycallan. The game was played as part of a double header at MW Hire Center Dunmore , first up was Railyard and Lisdowney, with Lisdowney advancing to the final after a convincing win. Muckalee and Graigue Ballycallan was a much closer contest which was decided after extra time . Despite the cold and sleathy showers they sides had to be admired for footballing efforts throughout the 80 plus minutes . Muckalee started well and were leading at half time 2-7 to 1-1, with the aid of the elements. Graigue dominated the second half to level the score at the end of normal time 2-8 to 3-5. In the first ten minutes of extra Muckalee added four points to a goal for Ballycallan, two tired sides still had ten minutes and with time running out it looked like Muckalee would contest the final but a last gasp attack for Graigue ended with a goal and victory, score 5-5 to 2-13.
Team Danny Quirke, Colm Kealy, Damien Tynan,Ciaran Brennan, Mark Murphy 0-1, Jack Nolan, Eugene Maher, James Kelly 0-1, Adam Comerford 0-1, Eoin Murphy 1-3, John Mulhall 0-5, Aidan Egan 0-1, Sean Maher1-1, John Joe Kelly, Ciaran Fitzpatrick. Nicky Purcell, Conor Mulhall (all played)
Selectors Tom Dooley, Nicky Purcell, Anthony Maher, John Mulhall.
Ref. Peter Burke
6/1/2018
"Club supported by Kilkenny Communities Facilities Grant Scheme 2017"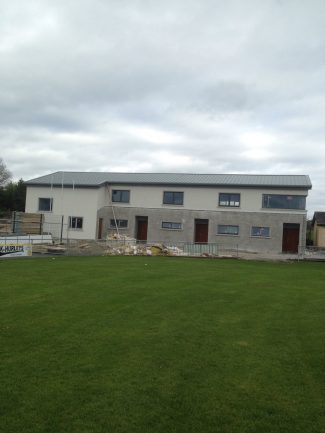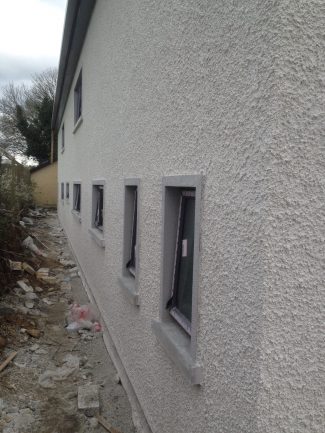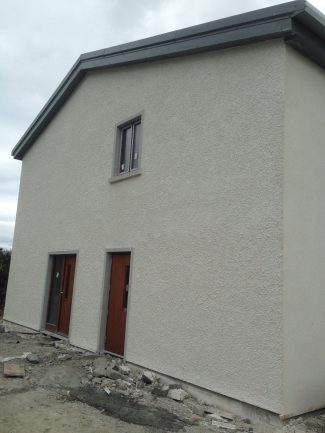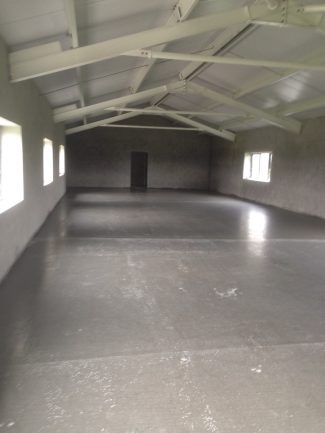 upstairs in new building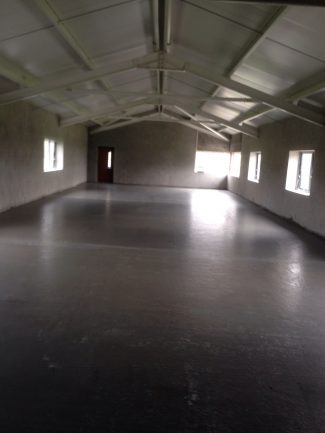 Muckalee made the trip to Clara to take on the home side in the first round of the Senior Football Championship and it was Clara that advanced to the next round.Muckalee had first use of the strong wind and led at the break 1-8 to 1-2 ,Colin McGrath netted the goal after some great build up play. Clara started the second half well and added three further goals when the chances presented themselves and a late Muckalee revival failed to pull back the lead. An injury to Eoin McGrath early in the second was a setback to the team.Final score 4-4 to 1-11
Stephen Murphy, James Maher, Alan Murphy,David Walsh, Mike Morrissey, Ollie Walsh, Jason Shore, Patrick Nolan 0-1, Bryan Byrne 0-1, Thomas Breen 0-1, John Maher 0-1, Tom Morrissey, Colin McGrath 1-5, Paul Maher 0-1,Eoin McGrath.
Subs John Coonan, Shane Coonan (used),Robert Reid(used), Shane Kinsella (used), Eugene Maher, Damien Tynan, Conor Kinsella, Aidan Egan, John Joe Kelly
Manager John Maher. Selectors Liam Dowling, Alan Murphy, Ronan Ruane.
Ref. John Guinan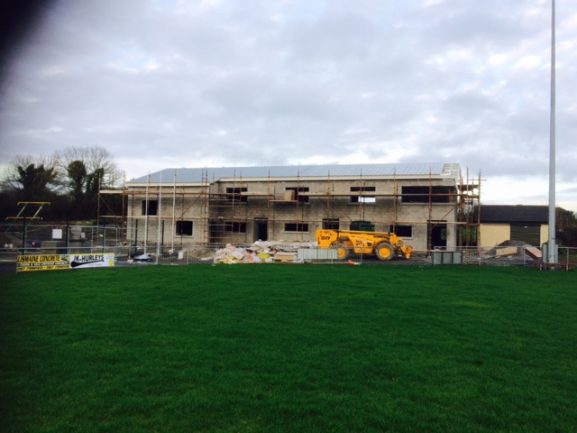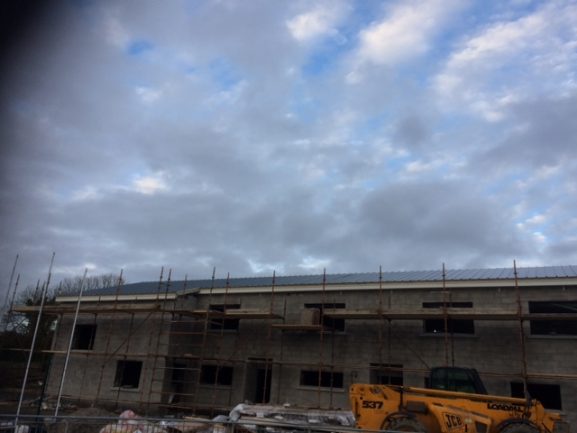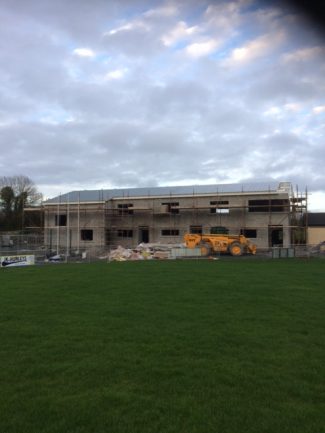 Muckalee travelled to Danesfort to take on the locals under lights and came away with their first points of the campaign. The big difference between the sides in the opening half was two goals from Eoin McGrath and Tom Morrissey. Half-time 2-3 to 0-4. Danesfort pressed hard for scores on the resumption but a second goal from Eoin sealed the win. Final score 3-9 to 0-6.
Team Stephen Murphy, Noel Darcy, Alan Murph, James Maher, David Walsh, Ollie Walsh, Jason Shore, Brian Byrne 0-2, Thomas Breen, John Mulhall, Patrick Nolan 0-1,Tom Morrissey 1-0, Eoin McGrath 2-0, Paul Maher 0-2, Shane Coonan. Subs. John Coonan, Colin McGrath 0-3, Shane Kinsella 0-1, Eugene Maher (used),Damien Tynan (used),
Manager John Maher Sel. Alan Murphy,Ronan Ruane, Liam Dowling.
17/02/2017
Ref.Paul Cahill
The Junior Footballers in their first game played a strong Lisdowney side in Coon. Result 5-16 to 0-2
Tommy Quirke, John Joe Kelly, Alan Murphy, Damien Tynan, Mark Coady,Jason Shore, Conor Kinsella, James Kelly, Robert Reid, Eoin Murphy, Brandon Sheehan, Eugene Maher 0-1,Shane Kinsella,Tom Morrissey, Thomas Dowling0-1, Danny Quirke, Aidan Egan, Ciaran Fitzpatrick, Jack Nolan, Ciaran Brennan, Adam Comerford, Ciaran Coady.(all played)
sel. Tom Dooley, Anthony Maher, Nicholas Purcell
Ref. John McCormack
18/02/2017
Coon was the venue for Muckalees first home game in the Senior Football League against County Champions Railyard. On a bitterly cold day Muckalee made a resonable start scoring two early points but this was as good as it got as Railyard were leading at halftime 0-7 to 0-3, with our full forward line registering a point each. In the second half further points were added by Eugene Maher and Ollie Walsh with Railyard replicating their first half score Result 0-14 t0 0-5.
Team Stephen Murphy, David Walsh, Ollie Walsh 0-1, Noel Darcy, James Maher, Patrick Nolan, Jason Shore, Mick Morrissey, Brian Byrne, Thomas Breen, John Mulhall, Robert Reid, Shane Kinsella 0-1, Paul Maher0-1,Shane Coonan 0-1.
Aidan Egan, Eugene Maher 0-1, Eoin McGrath, Conor Kinsella, Colin McGrath, Damien Tynan (all played)
Selectors John Maher, Liam Dowling, Ronan Ruane, Alan Murphy.
Ref. John Guinan
11/2/2017
Muckalee had their first outing of 2017, the game was played in Palmerstown against Dicksboro . The home side opened the scoring with a brace of points and at this stage Muckalee created three goal scoring efforts, Tom Morrissey converted the chance that came his way. Dicksboro converted a penalty to leave the half time score 1-3 to 1-0. Better finishing in second half saw Dicksboro take the points in this Senior Football League game despite a goal from Tom Breen and points from Mick and Tom Morrissey. Result 1-9 to 2-2
Team Stephen Murphy, David Walsh, Alan Murphy, Damien Tynan, Noel Darcy, Mick Morrissey 0-1, Jason Shore, Brian Byrne, Tom Morrissey 1-1, Oliver Walsh, Shane Coonan, Shane Kinsella, Thomas Breen 1-0, Aidan Egan (used), Paul Maher.
Manager John Maher Selectors Alan Murphy, Ronan Ruane, Liam Dowling.
Ref. John Guinan.
28/1/2017