Coon was the venue for Muckalees first home game in the Senior Football League against County Champions Railyard. On a bitterly cold day Muckalee made a resonable start scoring two early points but this was as good as it got as Railyard were leading at halftime 0-7 to 0-3, with our full forward line registering a point each. In the second half further points were added by Eugene Maher and Ollie Walsh with Railyard replicating their first half score Result 0-14 t0 0-5.
Team Stephen Murphy, David Walsh, Ollie Walsh 0-1, Noel Darcy, James Maher, Patrick Nolan, Jason Shore, Mick Morrissey, Brian Byrne, Thomas Breen, John Mulhall, Robert Reid, Shane Kinsella 0-1, Paul Maher0-1,Shane Coonan 0-1.
Aidan Egan, Eugene Maher 0-1, Eoin McGrath, Conor Kinsella, Colin McGrath, Damien Tynan (all played)
Selectors John Maher, Liam Dowling, Ronan Ruane, Alan Murphy.
Ref. John Guinan
11/2/2017
Muckalee had their first outing of 2017, the game was played in Palmerstown against Dicksboro . The home side opened the scoring with a brace of points and at this stage Muckalee created three goal scoring efforts, Tom Morrissey converted the chance that came his way. Dicksboro converted a penalty to leave the half time score 1-3 to 1-0. Better finishing in second half saw Dicksboro take the points in this Senior Football League game despite a goal from Tom Breen and points from Mick and Tom Morrissey. Result 1-9 to 2-2
Team Stephen Murphy, David Walsh, Alan Murphy, Damien Tynan, Noel Darcy, Mick Morrissey 0-1, Jason Shore, Brian Byrne, Tom Morrissey 1-1, Oliver Walsh, Shane Coonan, Shane Kinsella, Thomas Breen 1-0, Aidan Egan (used), Paul Maher.
Manager John Maher Selectors Alan Murphy, Ronan Ruane, Liam Dowling.
Ref. John Guinan.
28/1/2017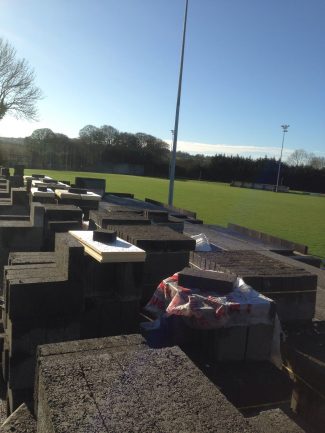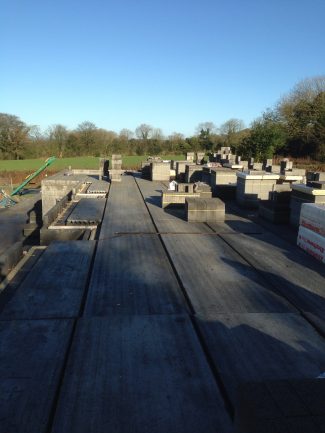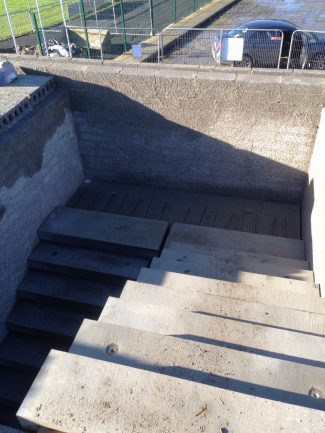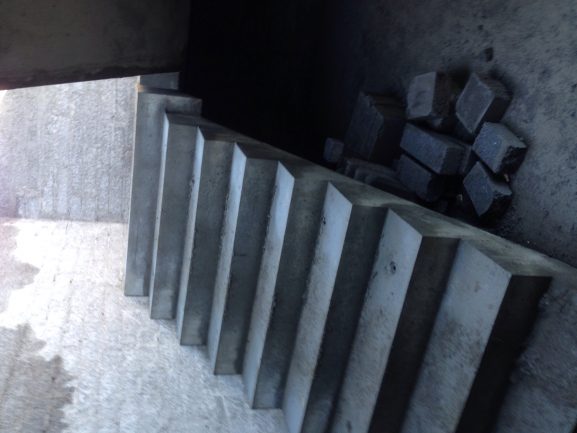 Muckalee played Dicksboro in the 2016 u21 football Championship in Palmerstown .The game opened with a point from Brandon Sheehan the first of his two after a good team move but it was the home side who were leading at the break 4-5 to 0-3.Mark Dowling landed a neat score in the first half. Dicksboro pulled further ahead in the second half , the reply for Muckalee was from Eoin Murphy who landed 1-1. Two penalties were awarded one to each side with the home side converting theirs but a miss for the visitors . Result 6-14 to 1-4
Muckalee Ronan Tynan, Jack Nolan, Robert Reid, Ciaran Brennan,Eoin Murphy 1-1,David Walsh,,Ciaran Nolan, Adam Comerford,Shane Kinsella, Adam Kelly, Brandon Sheehan0-2,Jason shore, Ciaran Fitzpatrick, Tommy Quirke,Mark Dowling 0-1, Tom Davis.
Selectors Eugene Maher, Richard Nolan, Seamus Tynan
Ref. Conor Everard
Some more photos of the work on our new dressing rooms.  Not long now until the roof will be on. Feb 4th '17
pictures of work completed on new dressing rooms to date 13/01/17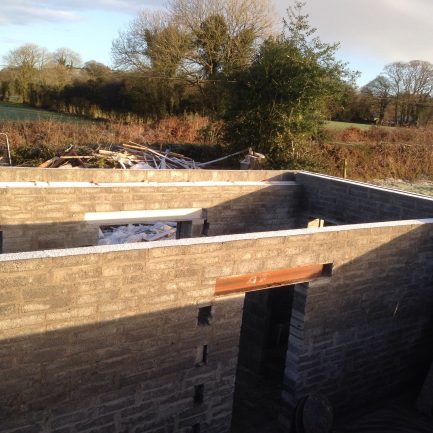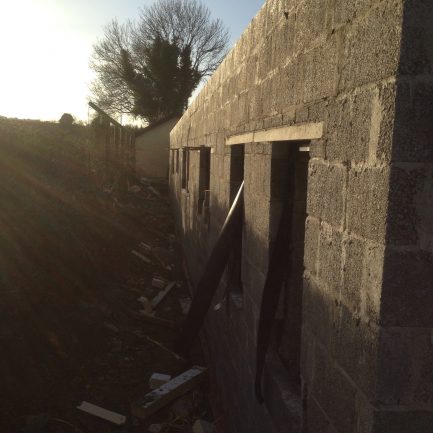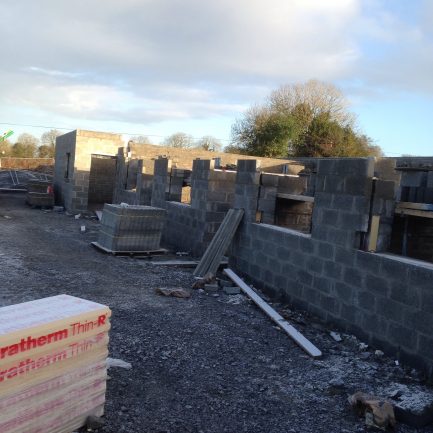 work completed to 22/12/16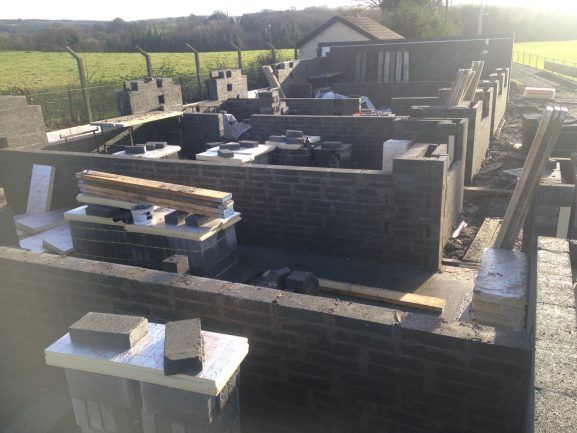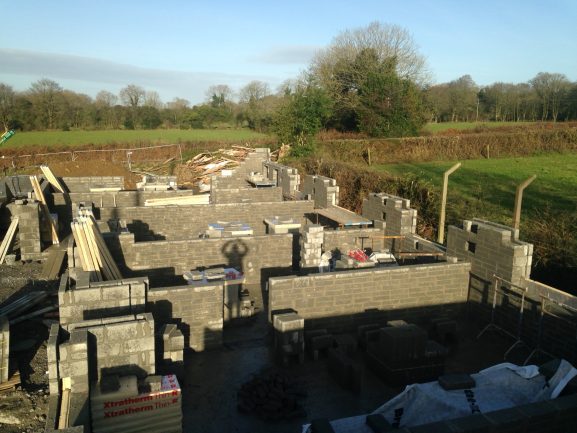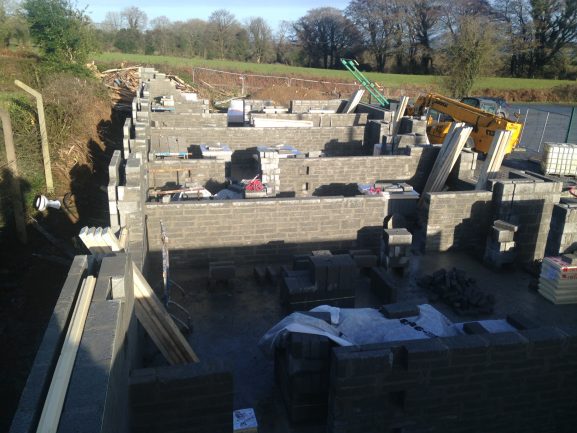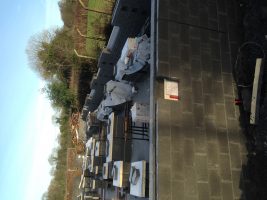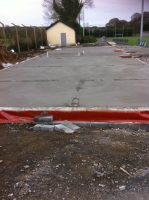 work progressing very well all set for block work this week.
Work has commenced on the new club-rooms in Muckalee. The committee are currently endeavouring to call to every house in the Parish, promoting the "Buy a Brick" campaign, which has been well received to date with over 300 bricks sold.  The club is extremely grateful to all those who have supported this fundraiser and to the small, dedicated number of promoters.  If our promoters missed you when they called and you wish to buy a brick, please contact Breda on 0879558578 (tynanbreda@eircom.net), Patsy on 0878256035 (patj.murphy@hse.ie) or Richard on 0876413713 (richard.nolan13@yahoo.ie). In addition to our "Buy a Brick" campaign the club is offering local businesses and companies the opportunity to include their company branding on a dedicated billboard to be installed at a prominent location on site, the closing date for those interested in availing of this opportunity is the 31st December 2016.  To date, nearly 30 businesses have availed of this package for which we are extremely grateful.  You can keep up to date with the development through the St. Martin's/Muckalee GAA website; just click on the photo's/New Development and "Buy a Brick" links for the latest news and progress.
Muckalee Football Club are holding a 1916 Commemoration on Sunday 24th April at 12pm with a parade from the Old Creamery.  It will be led by a lone Piper and Personnel from the Defence Forces.  The parade will also include Muckalee Football Club, St. Martin's Hurling Club, St. Martin's Camogie Club, Muckalee Ladies Football Club and school teams. Any other groups interested in taking part are asked to contact Club Secretary, Paddy Tynan.   The parade will proceed from the Old Cremary, to the pitch and around the track to the dressing rooms for reading of the Proclamation, raising of the National Flag and playing of our National Anthem.  Light refreshments will be available after.  The club will also have on display plans of their new facilities at the grounds in preparation for their Centenary in 2017.  So please come out and mark this historic occasion.  All are welcome.
Muckalee came up short in the County senior football semifinal against reigning champions Railyard, the game was play in Erins Own ground. The sides were level at the break 0-3 each. On a difficult day for football scores were hard to come by but it was Railyard who qualified for the final on the scoreline 0-7 to 0-6.
Team Stephen Murphy, Noel Darcy,Oliver Walsh, Aidan Murphy, Mick Morrissey, Paddy Nolan, Martin Dowling, Paul Maher,Bryan Byrne, John Mulhall 0-1,Tom Breen,Tom Morrissey, Fionn Lalor, John Maher 0-5, Eoin McGrath.
Subs. James Maher (used), Jason Shore (used), Conor Dowling, Shane Kinsella, Conor Kinsella, Shane Egan, John Joe Kelly, Aidan Egan, Damien Egan, Joe Maher (inj),Tommy Quirke (inj)
Selectors. Tom Cullen, Nicholas Purcell, Martin Dowd, Larry Maher.
Ref.Eugene Ryan
26/3/2016
Muckalee and James Stephens clashed in the quarter final of the Senior Football Championship in a home venue under lights . Muckalee started well and took a two point lead, but the visitors  took over scoring 1-5 without reply, the goal coming from a well struck penalty. A goal in the closing moments of the half from John Mulhall with the assist from John Maher closed the gap,  half-time score 1-5 to 1-3. Muckalee needed to up their game and with a good spread of scores throughout the team they made it into the semi-final helped by a goal from Tom Morrissey with the assist from Tom Breen. Final score 2-14 to 1-6.
Mark Murphy, Noel Darcy, Oliver Walsh 0-1, James Maher, Martin Dowling, Patrick Nolan, Mick Morrissey, Bryan Byrne, Paul Maher, Tom Morrissey 1-0, Tom Breen 0-3, John Mulhall 1-2, Fionn Lalor 0-2, John Maher 0-6,2f, Aidan Murphy.
Subs Jason Shore, Shane Kinsella, Conor Dowling, Eugene Maher , Shane Dowling,Conor Kinsella.
Selectors Tom Cullen   Nicholas Purcell   Martin Dowd
Ref. Sean Cleere
11/3/2016