On Tuesday 15th July st Martins under 8s had the honour of playing in Croke park , 30 of our boys took part. The boys got to visit the dressing rooms and warm up area before playing in 2 games and having their official photogaph taken. Both of our teams performed very well.
Afterwards we headed to the phoenix park for our lunch and a mighty kick around. A great day was had by all the parents and children, especially the children who this day was all about.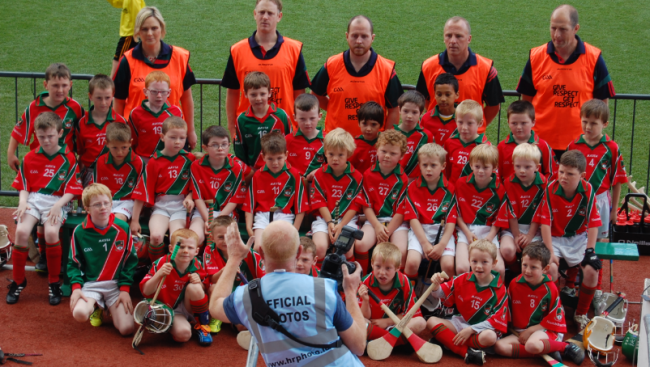 Thanks to the coaches who enjoyed it as much as the boys, thanks to our bus drivers and thanks to Croke park for inviting us.
St Kieran's college was the venue for an under 8 blitz held on Saturday 10th May, on a wet and windy day our lads tried hard and hurled well, both our teams played two games and afterwards got to meet Brian Cody who presented them with medals.
Saturday 10th August Ballycallan under 8's came to Muckalee and gave our boys two good games, also Conahy  under 6's played our under 6's the same day and it was great to see the field full with so many young hurlers.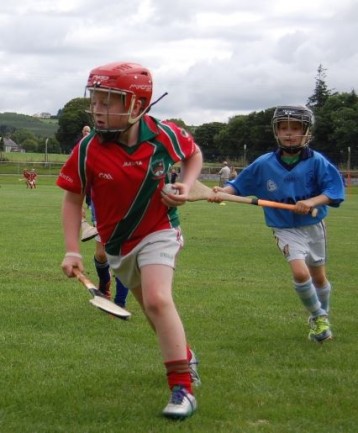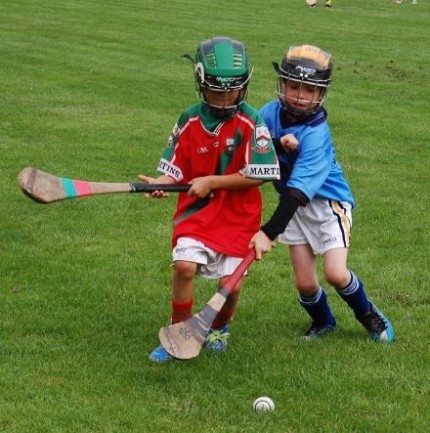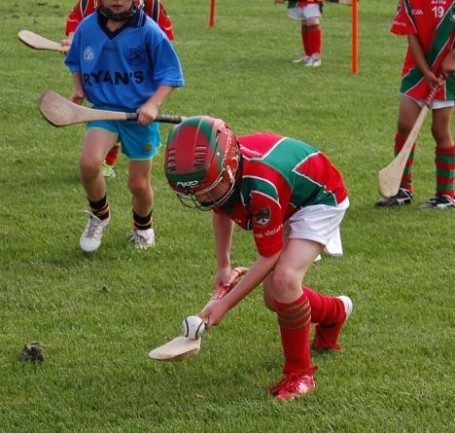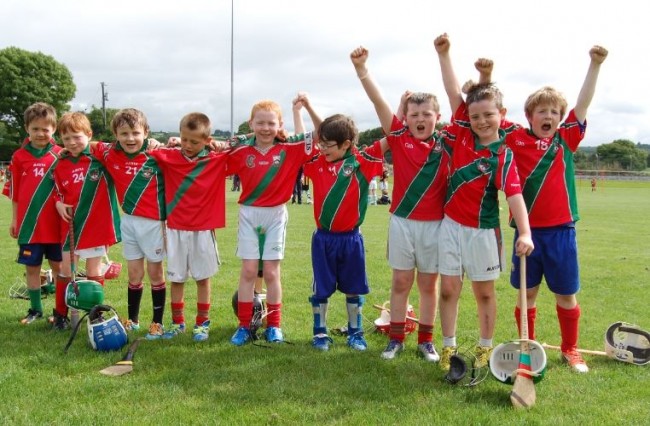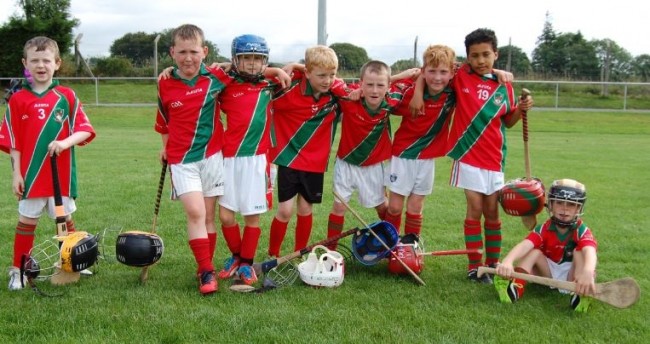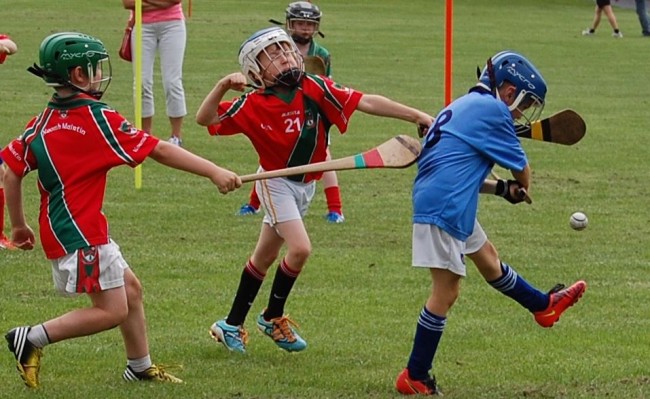 St martins under 6's and under 8's travelled to the Leighlin Bridge field day on Sunday 4th August, there the under 8's played 3 games and showed great skill in each match and are improving more the year goes on.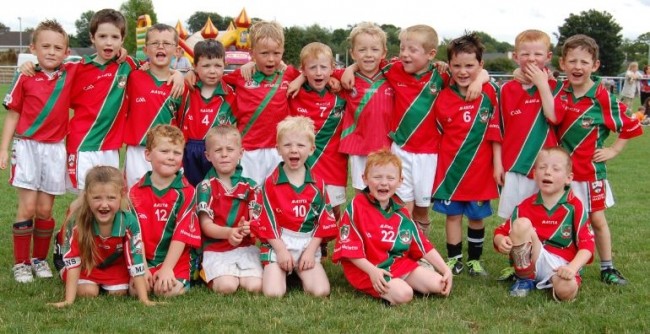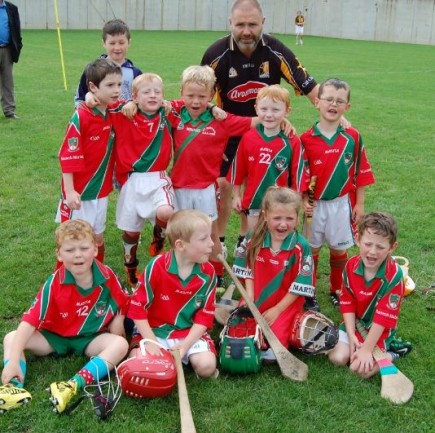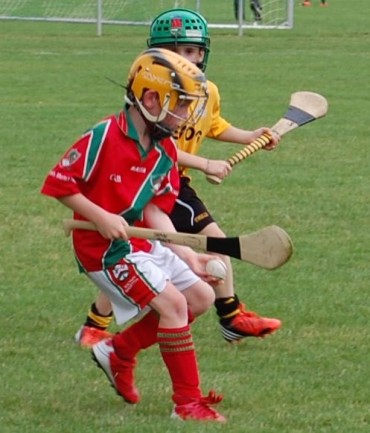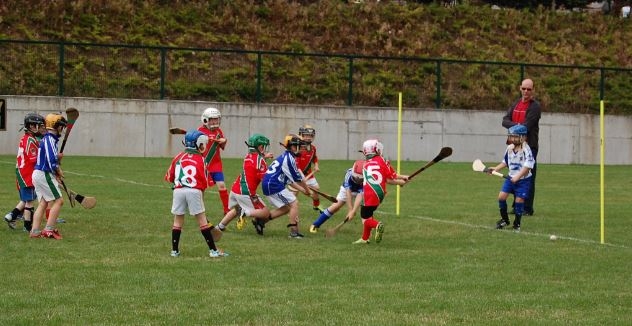 The under 8's were invited to the Conahy field day last Sunday 21st June 2013 and produced a determined display which the crowd very much enjoyed, the weather was good and we were treated well by our hosts, most of our team stayed around and had great fun with all the entertainment laid on.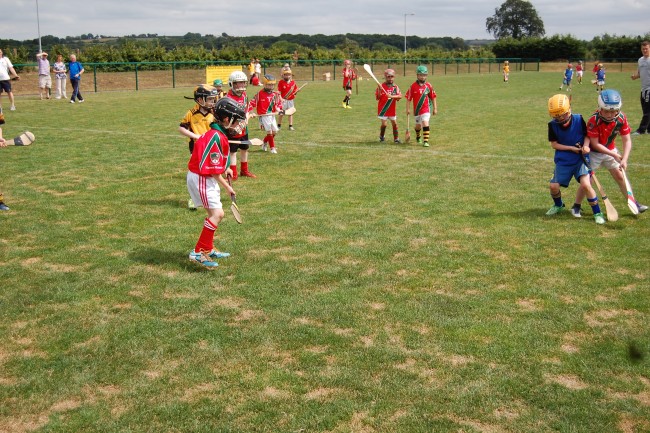 Under 8 Players-Aaron Coogan, Adam Morrissey, Colin Hayes, Daniel Tallis, Ewan Buggy, Jack Dooley, Jake Dowling, Jason Bolger, Marc Mulhall, Cathal McCormack, Matthew Bolger, Adam Kehoe, Christopher Kealy, Cormac Quirke, Donal Kealy, Enda Healy, Eoin Brennan, Patrick Burke, Peter Downey, Sean Hunt and Saoirse Hayes.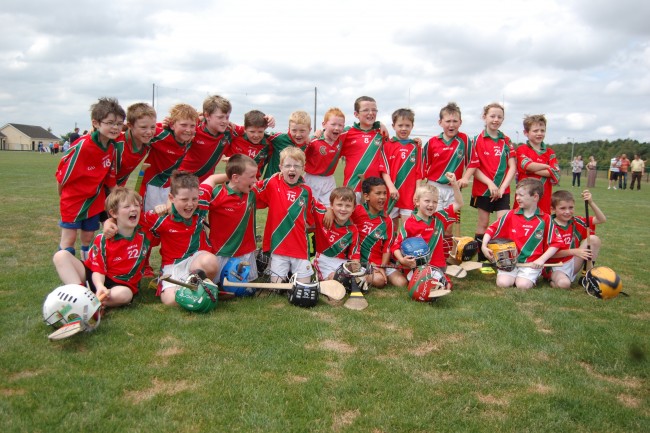 U8 blitz played in coon last Saturday was played in glorious weather as we hosted Lisdowney, Danesfort and the Emeralds.  All who were there had a very enjoyable day and the St. Martins players showed great skills and determination. Big thanks to Gerry and Paul who took on team management for the day, Tara, Martina and Bernadette for handing out the goodies and Benji for his work with the boys and girls at training, thanks also to our referees Shane Dowling, Damian Egan, Conor Fahy and Donal Coughlan.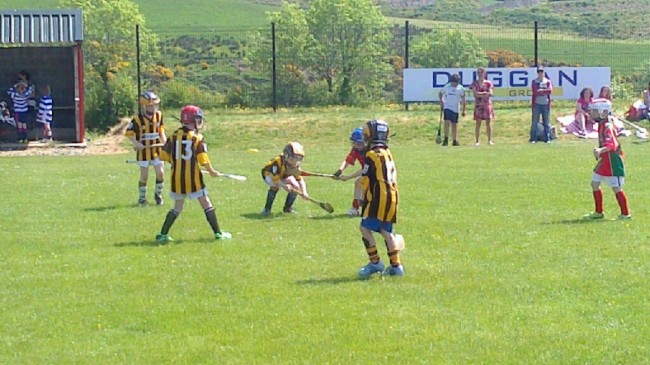 St Martins under 6s and under 8s had their first outing of the year when they were invited to play in a Go Games blitz  by Naomh Brid on Saturday 25th June. On a glorious day for hurling the St Martins U6s split into two teams and played games against Naomh Brid and Ballinkillen.
This was the first time that any of these players pulled on a St Martins jersey and their enthusiasm was a site to behold! Great credit must go their coaches Nicky Purcell, Danny Quirke and in particular Niall Clancy for the hours of training they are putting in with the lads on Saturday mornings.
The U8s also had two matches against the Carlow teams and again were delighted to get the chance to put their skills into practice against local opposition. Great strides continue to be made with the youngest members of our club due to the support and time that all coaches are giving to their age groups.
St. Martin's U8 hurling panel got back into the field last Saturday 4th May. There was a great turnout and with the weather improving there is great fun to be had in the training field.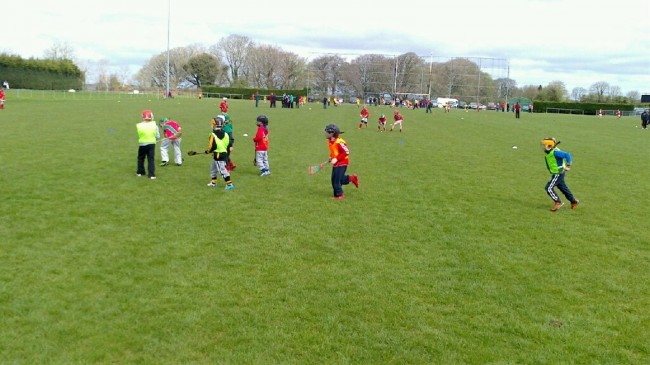 Our under 8's travelled to Danesfort last  sat 18th August  to take part in a blitz that involved Gowran and Carrickshock. We played against all the teams and everyone played well on a good sunny morning. Danesfort were great hosts and everyone enjoyed themselves.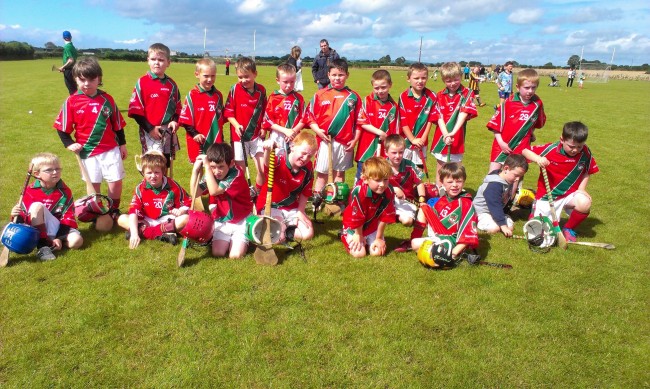 Team;  Enda Healy, Patrick Burke, Peter Downey, Sean Hunt, Thomas Daly, Ben McCormack,  Cillian Dowling, Conor Dooley, Conor Murphy, Jamie Morrissey, Adam Morrissey, Niall Shore, Ronan Walsh, Ross Dowling, Tadhg Gill, Jack Dowd, Joseph Butler, Christopher Kealy and Peter Kealy.
St Martins Juvenile Registration night will take place  in Muckalee Community Centre on Wednesday  1st Feb from 7pm to 8pm for age groups under 6, 8, 10, 12 and 14.