U8 Hurlers appear at Conahy Field Day.
The under 8's were invited to the Conahy field day last Sunday 21st June 2013 and produced a determined display which the crowd very much enjoyed, the weather was good and we were treated well by our hosts, most of our team stayed around and had great fun with all the entertainment laid on.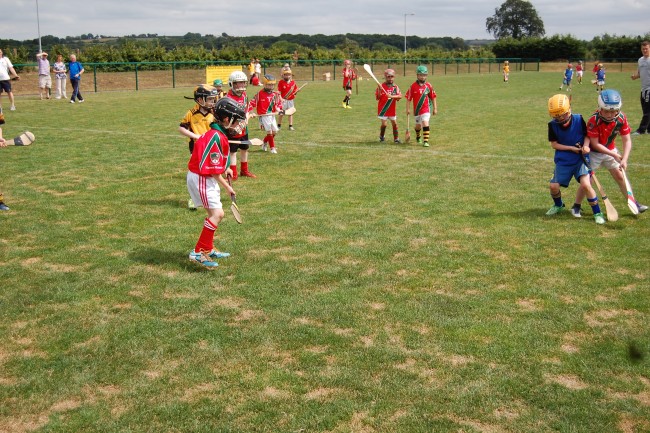 Under 8 Players-Aaron Coogan, Adam Morrissey, Colin Hayes, Daniel Tallis, Ewan Buggy, Jack Dooley, Jake Dowling, Jason Bolger, Marc Mulhall, Cathal McCormack, Matthew Bolger, Adam Kehoe, Christopher Kealy, Cormac Quirke, Donal Kealy, Enda Healy, Eoin Brennan, Patrick Burke, Peter Downey, Sean Hunt and Saoirse Hayes.