U6 Camogie challenge
 The U6 camogie girls played their first match in Muckalee on Friday 27th July against Dicksboro.  Having trained hard all season the girls were really looking forward to testing their skills in this challenge game.  The fine evening brought out the supporters for this big "match".  The St. Martins girls were up against a strong Dicksboro team but they never gave up and put on a great display right to the end.  Both teams played well with some very good individual performances from both sides much to the delight of the supporters. A great evening was had by all and well done to all the players.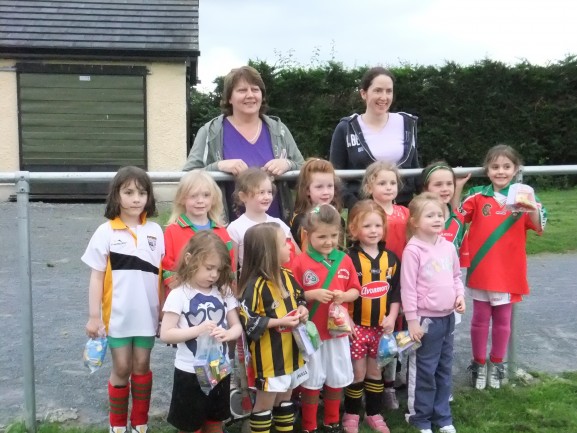 Team:  Caroline Coughlan, Casey Farrell, Molly Farrell, Aoibheann Healy, Grainne Healy, Charlotte Hutchinson, Elle Kealy, Nora McCarthy, Roisin Menton, Leanne Patterson,  Tara Roche, Abbey Tynan.