U14s are Roinn C County Champions 2011
Date; Saturday 24th September 2011.
Venue; Nolan Park;
Game; Duggan Steel hurling Championship County Final against The Emerals.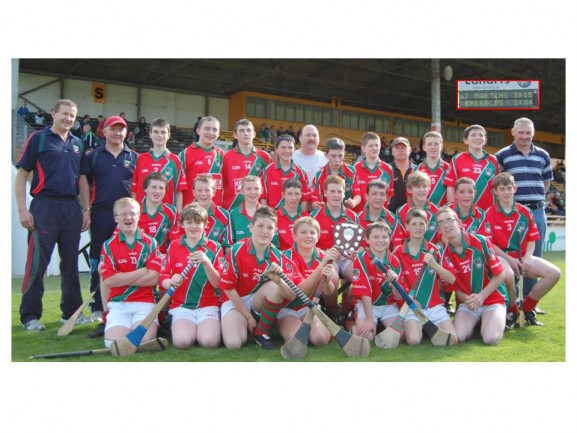 After 56 training sessions, dozens of broken hurls, scores of lost sliothars, winning game after game the final eventually came to St. Martin's Under 14 squad. The Emeralds were not going to be easy and all precautions and preparations were taken seriously for this contest.
The game began with great defensive play from both sides with the first score taking over ten minutes to register. On the fifteenth minute St. Martin's were dissalowed a goal and hit the woodwork on more than one occasion.  Scores were matched on both sides with St. Martin's leading at half time by only 4 pints.  After the break St. Martin's Lads moved up a gear and took and made all the opportunuties and ran out strong winners with a final score of 3-15 to 2-4.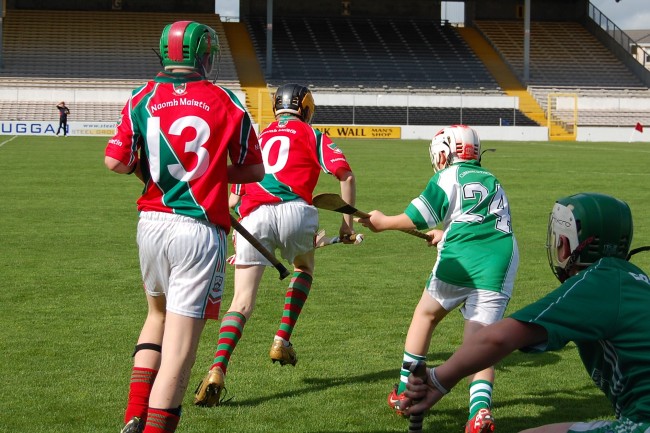 The celebrations began immediately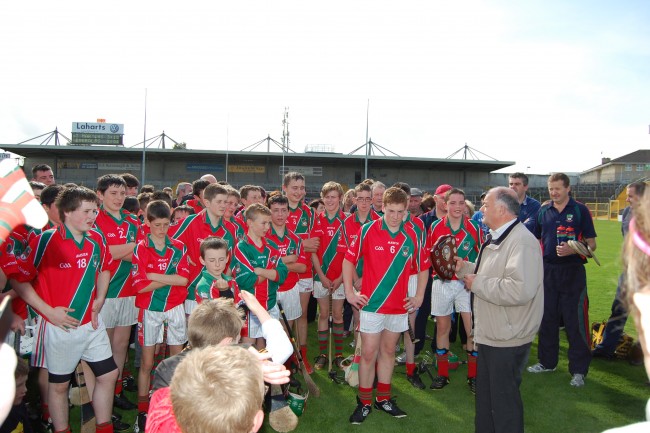 with the presentaion by Joe Pike to captain Robert Reid and all the panel and theirfriends and families were invited back to The Cave Bar where Iris & Frank laid on food and refreshments for everyone involved.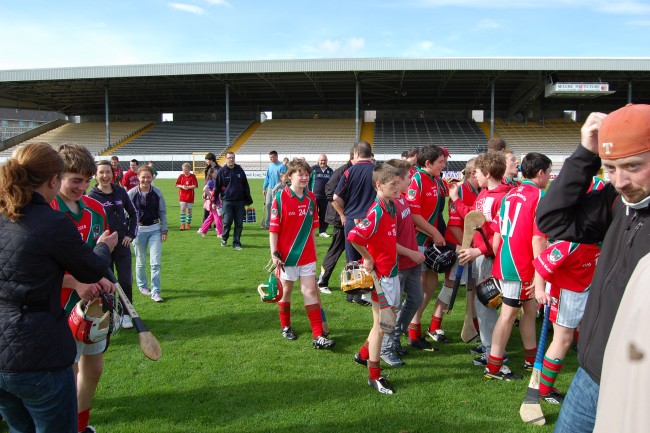 Team;
Cierán Brennan, Seamus O'Keeffe, Paddy Heffernan, Tommy Downey, Conor Dowling, Robert Reid, Jack Manning , John Joe Kelly, Eoin Murphy, Finn Dowling, Loughlin Hogan, Sean Maher, Colm O'Neill, Brandon Sheehan and Tommy Quirke.
Subs;
Adam Kelly (used), Conor Fahy (used), Padraig Buggy (used), Evan Stapleton (used),  Jack Nolan (used), Conor Dreeling, Patrick Darcy,Adam Comerford, and Cierán Cody.
Mentors;
Micheal Brennan, Johnny Kelly, Ger O'Neill, Andy Dowling and Martin Stapleton.
Big thanks to;
Jeff Doyle  Sponsor
Frank & Iris, The Cave Bar.