The Code of Best Practice in Youth Sport has been designed and adopted for the benefit of all who are involved in our games and in other activities promoted at all levels of the Association. The purpose of this Code is to provide realistic and achievable guidance for all units of G.A.A. & Camogie in their work with children and young people. This is a mandatory training or all people involved in youth sport.
Who Should Attend: All mentors of Juvenile Players & Juvenile Committee Members in GAA and Camogie.
To book a place please contact,
Caroline Clifford (GAA) childrenofficer.kilkenny@gaa.ie
& Lillian Holohan (Camogie) childrensofficer.kilkenny@camogie.ie
Muckalee travelled to Danesfort to take on the locals under lights and came away with their first points of the campaign. The big difference between the sides in the opening half was two goals from Eoin McGrath and Tom Morrissey. Half-time 2-3 to 0-4. Danesfort pressed hard for scores on the resumption but a second goal from Eoin sealed the win. Final score 3-9 to 0-6.
Team Stephen Murphy, Noel Darcy, Alan Murph, James Maher, David Walsh, Ollie Walsh, Jason Shore, Brian Byrne 0-2, Thomas Breen, John Mulhall, Patrick Nolan 0-1,Tom Morrissey 1-0, Eoin McGrath 2-0, Paul Maher 0-2, Shane Coonan. Subs. John Coonan, Colin McGrath 0-3, Shane Kinsella 0-1, Eugene Maher (used),Damien Tynan (used),
Manager John Maher Sel. Alan Murphy,Ronan Ruane, Liam Dowling.
17/02/2017
Ref.Paul Cahill
The Junior Footballers in their first game played a strong Lisdowney side in Coon. Result 5-16 to 0-2
Tommy Quirke, John Joe Kelly, Alan Murphy, Damien Tynan, Mark Coady,Jason Shore, Conor Kinsella, James Kelly, Robert Reid, Eoin Murphy, Brandon Sheehan, Eugene Maher 0-1,Shane Kinsella,Tom Morrissey, Thomas Dowling0-1, Danny Quirke, Aidan Egan, Ciaran Fitzpatrick, Jack Nolan, Ciaran Brennan, Adam Comerford, Ciaran Coady.(all played)
sel. Tom Dooley, Anthony Maher, Nicholas Purcell
Ref. John McCormack
18/02/2017
Coon was the venue for Muckalees first home game in the Senior Football League against County Champions Railyard. On a bitterly cold day Muckalee made a resonable start scoring two early points but this was as good as it got as Railyard were leading at halftime 0-7 to 0-3, with our full forward line registering a point each. In the second half further points were added by Eugene Maher and Ollie Walsh with Railyard replicating their first half score Result 0-14 t0 0-5.
Team Stephen Murphy, David Walsh, Ollie Walsh 0-1, Noel Darcy, James Maher, Patrick Nolan, Jason Shore, Mick Morrissey, Brian Byrne, Thomas Breen, John Mulhall, Robert Reid, Shane Kinsella 0-1, Paul Maher0-1,Shane Coonan 0-1.
Aidan Egan, Eugene Maher 0-1, Eoin McGrath, Conor Kinsella, Colin McGrath, Damien Tynan (all played)
Selectors John Maher, Liam Dowling, Ronan Ruane, Alan Murphy.
Ref. John Guinan
11/2/2017
Muckalee had their first outing of 2017, the game was played in Palmerstown against Dicksboro . The home side opened the scoring with a brace of points and at this stage Muckalee created three goal scoring efforts, Tom Morrissey converted the chance that came his way. Dicksboro converted a penalty to leave the half time score 1-3 to 1-0. Better finishing in second half saw Dicksboro take the points in this Senior Football League game despite a goal from Tom Breen and points from Mick and Tom Morrissey. Result 1-9 to 2-2
Team Stephen Murphy, David Walsh, Alan Murphy, Damien Tynan, Noel Darcy, Mick Morrissey 0-1, Jason Shore, Brian Byrne, Tom Morrissey 1-1, Oliver Walsh, Shane Coonan, Shane Kinsella, Thomas Breen 1-0, Aidan Egan (used), Paul Maher.
Manager John Maher Selectors Alan Murphy, Ronan Ruane, Liam Dowling.
Ref. John Guinan.
28/1/2017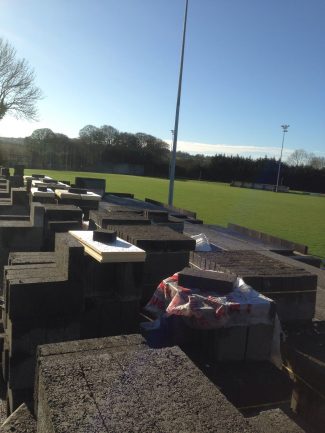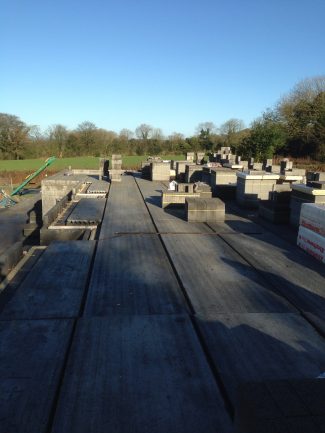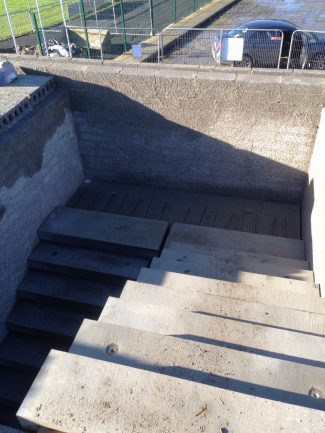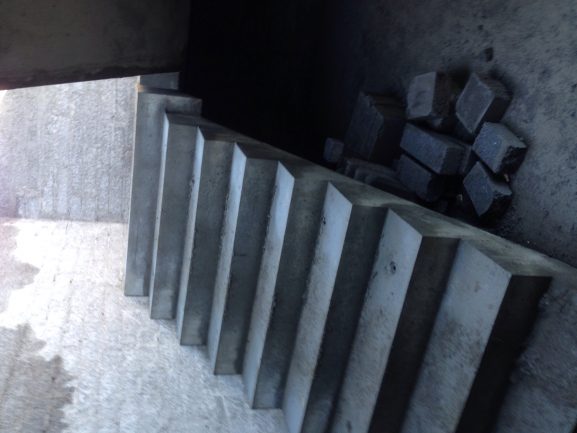 Upcoming coaching courses.
Foundation Feb 16th 7.30pm in Carrolls Knocktopher. Also in ballyhale GAA at 7.30pm on 2nd March.
Award 1 will start on Monday 7th Feb in Presentation college Loughborough.
Award 2 will start on Feb 18th in Nowlan Park.
If interested in attending any courses please contact Brian Ryan at 087 2492343
Muckalee played Dicksboro in the 2016 u21 football Championship in Palmerstown .The game opened with a point from Brandon Sheehan the first of his two after a good team move but it was the home side who were leading at the break 4-5 to 0-3.Mark Dowling landed a neat score in the first half. Dicksboro pulled further ahead in the second half , the reply for Muckalee was from Eoin Murphy who landed 1-1. Two penalties were awarded one to each side with the home side converting theirs but a miss for the visitors . Result 6-14 to 1-4
Muckalee Ronan Tynan, Jack Nolan, Robert Reid, Ciaran Brennan,Eoin Murphy 1-1,David Walsh,,Ciaran Nolan, Adam Comerford,Shane Kinsella, Adam Kelly, Brandon Sheehan0-2,Jason shore, Ciaran Fitzpatrick, Tommy Quirke,Mark Dowling 0-1, Tom Davis.
Selectors Eugene Maher, Richard Nolan, Seamus Tynan
Ref. Conor Everard
St Martins Hurling club AGM will take place on Friday 27th of January in Coon Hall at 8 o clock.  Nomination papers are available in the three churches and must be returned to the secretary before Friday 2oth.